About Wicked Sharp Shears
Wicked Sharp Shears, LLC is run wholly and solely by John Kuipers
(that's me), a guy completely obsessed with the Art and Science of
fine salon shear sharpening. Many years ago I made the best
decision of my business life – to give up the pursuit of big bucks in
traditional corporate business and follow my passion, which strangely
enough, has always been the craft of making steel things sharp.
That decision having been made, the natural path led to a specialization in
sharpening, repairing and restoring fine salon shears, a field that requires
the utmost in precise execution and attention to detail. For me, sharpening
provides intense satisfaction and a peaceful state of mind. When I'm engaged
in restoring a scissor to perfection, the outside world is somewhere else. It's only me, the scissor and the Zen that makes good things happen.
By now I hope you get the idea that I LOVE what I do, and if you do what you love,
you'll never work a day in your life. Bingo.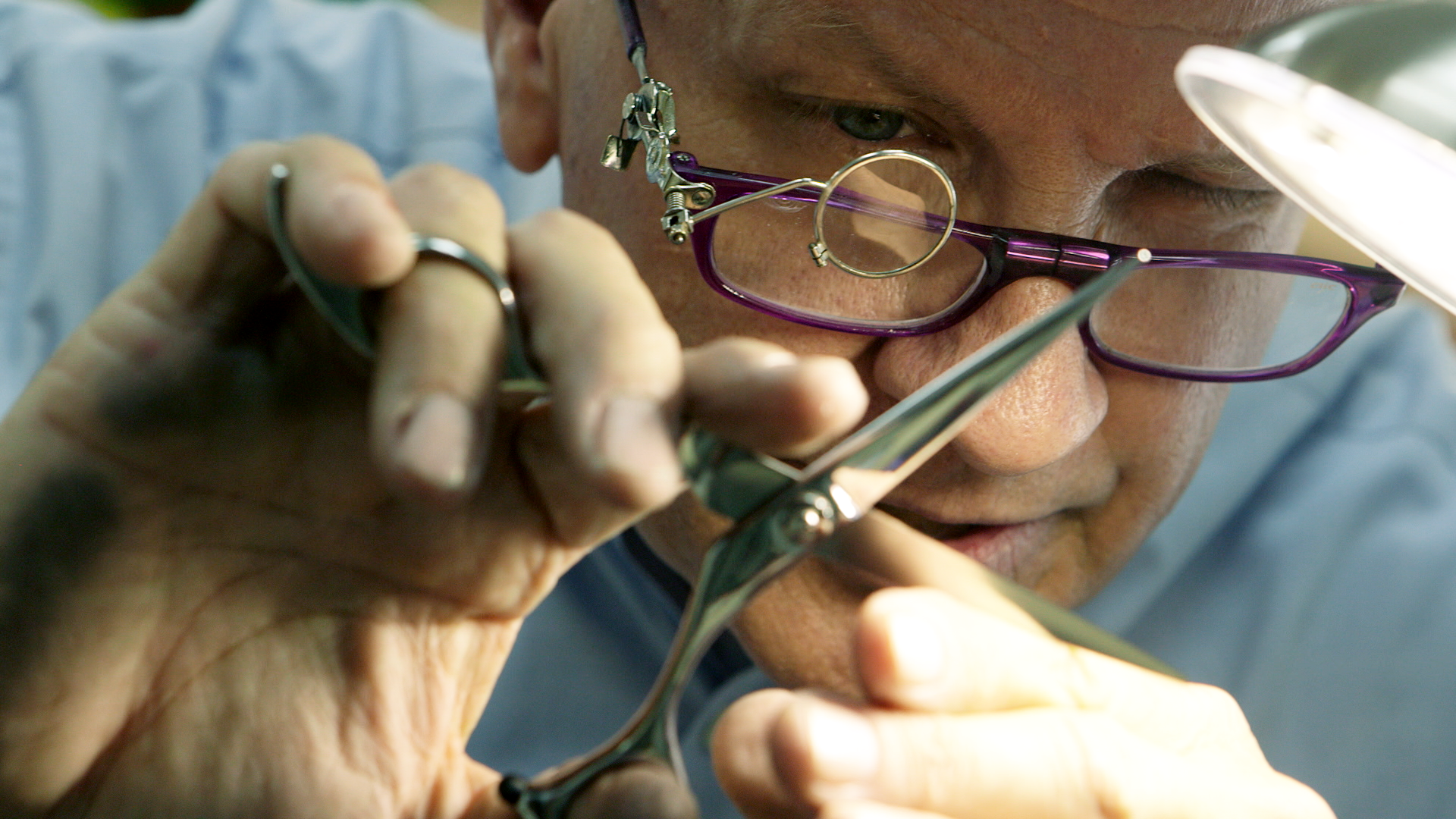 John Kuipers
a guy completely obsessed with the art of fine salon shears sharpening.
Don't just take my word for it.
Make a call to Washi Scissors (561-741-4188) or Shark Fin Scissors
(888-544-7254), two of the country's largest and most recognizable
brands. Wicked Sharp Shears is certified and fully authorized by both
of these giants to preserve all original manufacturer warranties, a
distinction awarded to a tiny fraction of sharpeners worldwide.
Don't let my free spirit fool you. Mystical satisfactions aside, the business side of the business is no nonsense. The rules are simple — do the best possible work and deliver impeccable customer service. Skill at my craft combined with conscientious business values has made Wicked Sharp Shears the largest and most well respected shear sharpening business in South Florida.
In a field where such things are rare, I am a highly trained,experienced and competent professional who never takes shortcuts from the traditional Japanese methods or settles for "good enough." I have earned the trust of thousands of loyal stylists who no longer worry about getting their tools damaged by any of the multitude of incompetent sharpeners who patrol their salons. They know that their scissors will be done right and done on schedule.